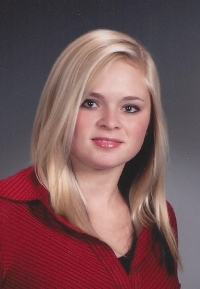 Shyann Alexa Jensen, age 25, passed away on November 20, 2017 surrounded by her loving family. She was born on July 19, 1992 to James and Caleste (Pfeiffer) Jensen in New Richmond, Wisconsin.
Shyann was preceded in death by her brother, Jason Jensen; uncle, Eees Pfeiffer; and grandma, Rose Jensen.
She is survived be her beloved parents; brother, Michael (Kelly) Jensen; sister, Shannon Willard; aunts, Linda (Shirley) Jensen, June Coen, Bea (Jessie) Pfeiffer, Faith (Jamie) Pfeiffer; uncles, Art Pfeiffer, Deallen (Robin) Pfeiffer, Alex Jensen; and many cousins and friends.
Funeral service will be held at 12 PM (noon) on Monday November 27, 2017 at the Cullen Crea Funeral Home. Visitation will be held for one hour prior to service at the funeral home. Interment at New Richmond Cemetery. Following the interment, a potluck style luncheon will be held at the Knights of Columbus Hall. Family and friends are encouraged to bring their favorite dish to share. In lieu of flowers memorials are preferred to the family.