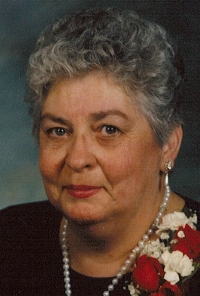 Sharon Ann Oswald, age 74, passed away on May 23, 2017 at her home in Somerset, Wisconsin. She was born on October 22, 1942 to Roger and Hazel (Hillyer) Goff in St. Paul, Minnesota. For many years, Sharon and her husband, Ken ran Oswald's Resort on Big Carnelian Lake.
She was preceded in death by her parents; husband, Kenneth "Ken" Oswald; and sister, Sally Orlando. Sharon is survived by her children, Dan Oswald, Don Oswald, Michelle (Brian) Emmons; sister, Sandra "Sandy" (Bill) Coler; grandchildren, Kevin (Samantha Showalter) Emmons, Jeremy Emmons, Ally Oswald, Abby Oswald, and Mason Oswald.
Many thanks to Jenni Weber from Lakeview Hospice who took care of Sharon.
Interment will be held at 8:45 AM on Monday June 5, 2017 at the Fort Snelling National Cemetery Assembly Area #3. Memorial Service will be held at 11 AM on Monday June 5th at the Eastern Heights Lutheran Church (616 Ruth St. N, St. Paul, MN 55119). Visitation will be held for one hour prior to service at the church.