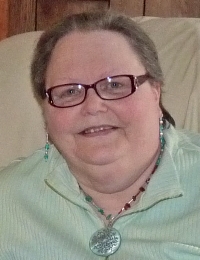 Rosemary Neck, age 70, of Deer Park, Wisconsin passed away peacefully following a brief battle with cancer on May 6, 2017. She was born on September 18, 1946 to Harold and Vera (Thatcher) Dresser in Stanton Township in their family home.
Rosemary was preceded by her father; brother, Wesley Dresser; and son, Timothy Neck.
She is survived by her mother, Vera; beloved husband, Dennis Neck; daughter, Theresa Skramstad (Al Gartz); seven grandchildren; three great-grandchildren; and her siblings, Doloris, Sylvia, Stanley, Loretta.
Visitation will be held on Wednesday, May 10, 2017 from 4-6 PM with a prayer service to follow at 6 PM at the Cullen Crea Funeral Home in New Richmond.