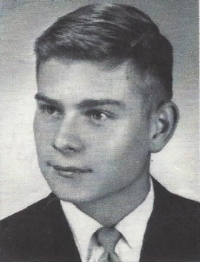 Robert "Bob" Swanda, age 73, passed away on June 4, 2017 in Star Prairie, Wisconsin. He was born on July 4, 1943 in St. Paul, Minnesota to Norman and Ruth (Watzl) Swanda.
Bob soloed his first airplane in 1965. After finishing airplane mechanic schooling, he became the anchor of the New Richmond Airport. He was dedicated to his community; he served 24 years with New Richmond Ambulance, EMT, Disaster Relief, and St. Croix Co. Sheriff's Aux. Deputy. He also assisted the Highway Patrol, and was a Reserve Officer of New Richmond Police Department for 25 years. He was an active member of the Star Prairie Fish and Game Association preserving our habitat. Bob was a master problem solver and an ingenious inventor. He loved airplanes, boats, cars, motorcycles, sailing club, Cedar Lake, and others too numerous to mention. The City of New Richmond has named June 13th "Bob Swanda Day" for his dedication and love for the city.
Robert was preceded in death by his parents; and brother, Joe Swanda. He is survived by his siblings, Ronald Swanda, Cynthia Swanda, Janet (Mike) Swanda Tieden, Greg Swanda, and Malcolm Swanda; nieces and nephews, Adam (Molly Welch Deal) Swanda, Christine (Chris) Tieden Rose and Nick Tieden; and great nieces and nephews, Dane Swanda, Ashton and Makayla Rose, Cade and Carson Deal; and many dedicated friends and loved ones.
Visitation will be held Tuesday June 13th  from 3-4 PM at the Immaculate Conception Catholic Church with a prayer service and reception to follow.