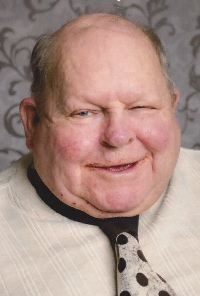 Robert died on Tuesday June 20, 2017 at the Deerfield Gables in New Richmond. He was born on Aug. 23, 1944 to Clarence & Kathryn (Maloney) Brennan in New Richmond, Wis.
He was preceded in death by his parents; sisters, Jean Kearns, Arlene Germain; and his brother, Gerald Brennan. He is survived by his siblings, Kay Murray, Bette Stephens, Mary (John) Nelson, Pat Brennan, Doris (Bob) Maitrejean, Audrey (Bill Nisbit), Sharon (John) Sias, Carol (Ken) Boyd, Ann Williams, Jim (Kay) Brennan; sister-in-law, Donna Brennan; brother-in-law, Pat Kearns; also many nieces, nephews and other relatives.
Robert worked for Westfields Hospital for 47 years and had a passion for the Green Bay Packers.
Mass of Christian Burial 12 Noon Saturday June 24, 2017 at St. Patrick's Catholic Church in Erin Prairie, Wisconsin. Visitation one hour prior to the service at the church. Interment St. Patrick's Cemetery.