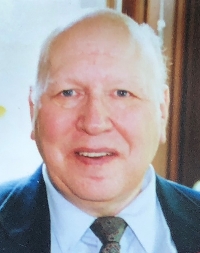 Robert "Bob" William Berndt, age 78, of New Richmond, Wisconsin passed away August 12, 2018 at Deerfield Gables. He was born on November 30, 1939 to William and Norma (Pearley) Berndt at St. John's Hospital in St. Paul, Minnesota. Robert graduated from Monroe High School and served in Korea. Bob retired from Unisys; he enjoyed woodworking, machining, and wildlife in his free time.
He was preceded in death by his beloved wife, Kathleen (Phillippi) Berndt; and his father, William Berndt. Bob is survived by his mother, Norma Berndt; step-son, Michael Sattler; stepdaughters, Kristine (Sattler) Reynolds, and Virginia Sattler-Reimer; grandchildren, Jessica Claussen, John Reynolds, and D. Cullen Reynolds; great-grandchildren, Calvin and Cameron Claussen.
Celebration of Life will be held from 10-11 AM on Monday August 20, 2018 at the Cullen Crea Funeral Home in New Richmond. Military Honors immediately following performed by American Legion Butler-Harmon post 80. Private family interment. Memorials preferred to Presbyterian Home & Services, or the Deerfield Terrace.