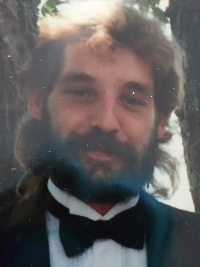 Richard "Rick" Wichelman, age 52, of New Richmond, Wisconsin passed away on January 3, 2018. He was born on August 15, 1965 to Walter and Eileen (Viellieux) Wichelman in Stillwater, Minnesota. Rick was an avid four wheeler, he enjoyed being a mechanic, working on trucks and whatever else needed to be fixed.
He was preceded in death by his parents; and brother, Danny. Rick is survived by his beloved wife, Toni (Strickland) Wichelman; children, Trevor Weaver, Treggon Weaver; and siblings, Russ (Melody) Wichelman, Sandra (Dick) Zezza.
A Celebration of Life will be held from 12-3 PM on Sunday January 14, 2018 at The American Legion Butler-Harmon Post 80 1245 Wall St, New Richmond, WI 54017.