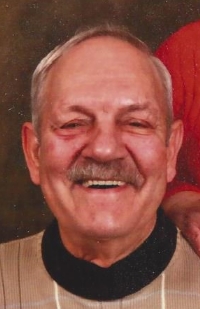 Philip Harvey Nelson, age 78, of New Richmond, Wisconsin passed away on April 7, 2017 peacefully in his sleep.  He was born on September 18, 1938 to Glendive and Lillian (Thiel) Nelson in Minneapolis, Minnesota.  In 1956 Philip graduated from Milaca High School.  Following high school, Philip attended machinist and auctioneering school where he became a licensed auctioneer.  In 1962, he was united in marriage to Carol Jean Hetfeld.  Philip worked at American Hoist and Derrick and later was employed by Local 87 Carpenters and Joiners.  In 1976, Philip pursued his dream of owning/operating a dairy farm in Turtle Lake, Wisconsin.  In 1988, Philip and Carol moved to New Richmond, Wisconsin where Phil worked for 3M until retirement.  He became actively involved in the local community by volunteering his time with the Alzheimer's Association.  In addition, he shared his time and math talents in the STEP Program at Hillside Elementary.  Working with the kids at Hillside was his pride and joy.  He truly loved his Hillside family.  Philip was most passionate about faith, family and friends.  His love for people enabled him to build many treasured relationships throughout his lifetime.
He was preceded in death by his parents; and brother, Wayne Nelson. Philip is survived by his beloved wife, Carol (Hetfeld) Nelson; children, Deanna (Steve) Johnson, Christine (Dan) Schultze, Philip Carl Nelson, and Erica (Bryan) Kunze; grandchildren, Eric (Victoria) Johnson, Lydia Johnson, Matt Johnson, Hannah Schultze, Hailey Schultze, Harper Schultze; great-grandchild Brinley Johnson; and sister, Bernice Smith.
Funeral Service will be held at 11:30 AM on Thursday April 13, 2017 at the St. Luke's Lutheran Church in New Richmond, Wisconsin. Visitation will be held for an hour and a half prior to service at the church.