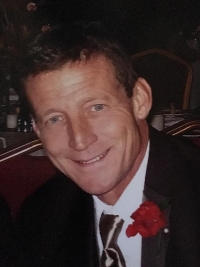 Patrick Joseph Seidling, age 61, of New Richmond, Wisconsin passed away on July 4, 2018 surrounded by his family at Regions Hospital in St. Paul, MN. He was born on December 16, 1956 to Clarence and Carol (Schuebel) Seidling in St. Paul. He was a graduate from North High School in North Saint Paul and a truck driver for over 30 years.
Patrick was preceded in death by his wife, Deborah (Schuh) Seidling; granddaughter, Bridget DeRosier; and his parents.
He is survived by his children, Joseph (Angela) Seidling, Michael Seidling, Leigh (Travis) DeRosier, Kori (Joshua) Demulling; siblings, Gary (Audrey) Seidling, Diane (Dick) Kruger, Janet Nelson, Al (Sue) Seidling, Lisa (Craig) Johnson; grandchildren, Isabelle, Reid, Kane, Amelia, Miles, Sawyer, Blakely, Brooks, and Crosby.
Mass of Christian Burial will be held at 11 AM on Friday July 13, 2018 at St. Anne's Catholic Church in Somerset, WI. Visitation will be held for one hour prior to Mass at the church. Celebration of life immediately following Mass at Champs Bar and Grill in New Richmond, WI.