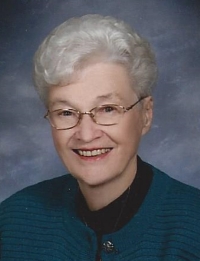 Patricia A. Nerby passed away on October 28, 2017. She was born on April 17, 1930.
Patricia was preceded in death by her parents, Elmer and Adelaide (Waldroff) Drechsler; husband, Richard (Dick); son, Daniel; grandson, Alan; and great grandson, Logan. She is survived by son, Dale (Pam) of Siren, WI; daughters, Kathy (Mike) Miller of Mission, TX and, Kelly (Steven) Weinzierl of Somerset, WI; eight grandchildren; three step grandchildren; and fifteen great grandchildren.
Visitation service will be held from 1-4 PM on Thursday November 9, 2017 at the Cullen Crea Funeral Home.