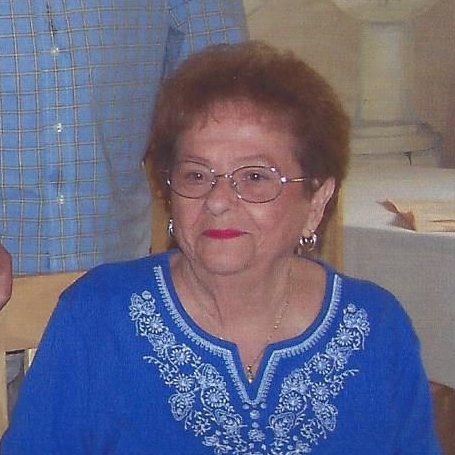 Myrtle died on Sun. June 18, 2017 surrounded by her family at the St. Croix Health Center in New Richmond, Wis. She was born on April 26, 1934 in Burkhardt, Wis. to Harry & Amelia (Simon) Leverty. Myrt enjoyed wintering in Harlingen, TX for the past 30 years, playing cards, trips to the casino, knitting, quilting and crocheting.
She was preceded in death by her parents; siblings, Howard, Ray, Jim, Bernie, Marc and Marge.
Myrt is survived by her loving husband of 61 years, LaVone Moe; daughter, Sheila (David) Inman; granddaughters, Christa (Adam) Nyberg, Lindsey Inman (Ryan Sicard); great granddaughters, Julia and Ava Nyberg; brother, Morey Leverty; sisters, Maxine Irons and Mary Potting; sister-in-law, Judy (John) Troll; brother-in-law, Mick (Darcy) Moe; and many nieces and nephews.
Mass of Christian Burial 11 AM Wednesday June 21, 2017 at St. Anne's Catholic Church in Somerset, Wis. Visitation two hours prior to the Mass at the Church. Interment parish cemetery. Memorials preferred in lieu of flowers.