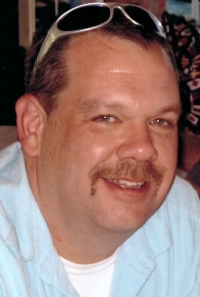 Michael L. Peltier, age 50 of Stillwater, MN, died peacefully surrounded by his loving family on Tuesday, October 10, 2017 due to a very aggressive form of cancer. His passion for music entertained everyone around him. He would spontaneously burst into a song while playing the air guitar or drums. Mike was a paid on call Firefighter with the Stillwater Fire Department for 27 years. He enjoyed serving his community and helping others. He also worked for On-Site Sanitation for 20+ years.
He was preceded in death by his sister, Mary Ann Rigney. He is survived by his parents, Bernie & Mary Ellen (Nolan); siblings, John (Donna), Bill, Tim, Robert (Nancy); nieces, Sarah (Daniel), Brittany, Amy (Nate), Alida; nephews, Donald (Elise), Chris (Diana), James, Alex; great-niece McKenzie; great-nephews, Asher and Ruxin.
Visitation will be held from 4-7 PM on Sunday October 15, 2017 at the Simonet Funeral Home 6429 N Osgood Ave, Stillwater, MN. Mass of Christian Burial will be held at 11 AM on Monday October 16, 2017 at St. Michael's Catholic Church 611 3rd St S, Stillwater, MN with a visitation for one hour prior to Mass at the church. Interment immediately following the service at St. Michael's Cemetery in Bayport, MN.