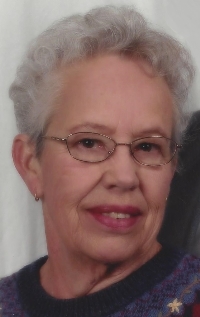 Mary Karin Mondor, age 79, of New Richmond, WI passed away on Tuesday June 13, 2017 in St. Paul, MN. She was born on June 14, 1937 to Arthur and Grace (Underhill) Skramstad in Stillwater, MN. In 1955 Mary graduated from Stillwater High School, then went to school for business in 1956. Mary loved quilting, her grandchildren, and the lake home.
She was preceded in death by her parents; son, Rick; brothers, Bob, David, and Alan Skramstad. Mary is survived by her beloved husband, Ralph Mondor; sons, Tom (Chris Huettl) Mondor, and Brian (Jodi) Mondor; daughters, Susan (Doug) Reedich, Mary Anne (Craig) Schauer, and Julie (Steve) Biedler. She is also survived by her grandchildren, T.J., Jen, Kristine, Christopher, Matthew, Lisa, Emily, Elissa, Hannah, Jeb, Joshua, Trevor, Taylor, Lexa, Samantha, Abigail, Stefanie; and great grandchildren, Logan, Sophia, Olivia, Savannah, Cloie, Carter, Aiden, Sawyer, Peyton, and Graham.
Visitation from 4-7 PM on Wednesday June 14, 2017 at the Cullen Crea Funeral Home in New Richmond, WI. Mass of Christian Burial at 11 AM on Thursday June 15, 2017 at St. Anne's Catholic Church in Somerset, WI. Also visitation for one hour prior to Mass at the church. Interment at parish cemetery. In lieu of flowers, memorials preferred to Richard A. Mondor Memorial Scholarship Fund.