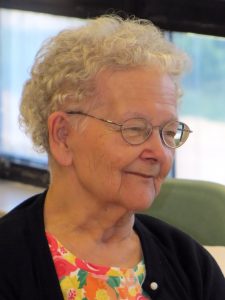 Mary G. Belisle, age 86, passed away on January 24, 2018 at the St. Croix Health Center in New Richmond, Wisconsin.
She was preceded in death by her husband, William "Billy" Belisle; parents, Theodore and Irene (Gamble) Parent; and brother, Francis "Bud" Parent.
Mary is survived by her sisters, Winifred Viellieux, and Eleanor Kolashinski; one daughter; one granddaughter; and many nieces and nephews.
Mass of Christian Burial will be held at 11 AM on Thursday February 1, 2018 at St. Anne's Catholic Church in Somerset, Wisconsin. Visitation will be held for one hour prior to Mass at the church.