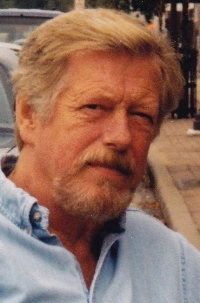 Lowell Johnson died on June 4, 2017 at Comforts of Home in Hudson, Wisconsin. He was born on October 8, 1939 to Lyman and Cora Johnson in New Richmond. Lowell graduated from New Richmond High School in 1957. He married Shirley Demulling in 1962. Lowell enjoyed many years as plant manager at St. Croix Press in New Richmond.
Lowell is survived by his children, Eric Johnson (Chayla), Michelle Heiting (Paul), Jodi Shafer (Steve), Lisa Johnson, Tory Johnson (Kathy), Kristen Johnson; grandchildren, Breanna, Abby, Noah, Zach, Chloe, Grace, Hallie, Carly, Jessica; sister, Marlys Atter (John); and brother, Dennis Johnson (Janice).
Mass of Christian Burial will be held at 12 PM (noon) on Wednesday June 7th at the Immaculate Conception Catholic Church in New Richmond. Visitation will be held for one hour prior to Mass at the church.