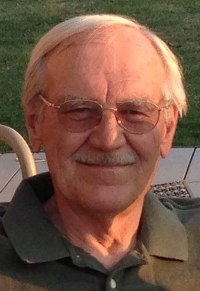 Larry Philip Bengtson, age 71, of Somerset, Wisconsin passed away unexpectedly on March 5, 2017 at his home.
Larry was born August 13, 1945 in Sebeka, Minnesota to Lowell and Phyllis (Sumela) Bengtson.  Larry graduated from New Richmond High School in 1963, and served in the United States Air Force. He owned Midway Fencing for 45 years. Larry was an avid ATV rider, member of the Birchwood Bobcats, and the New Richmond American Legion.
He was preceded in death by his parents; and his beloved Cheko. Larry is survived by his wife, Kathleen (Valley) Bengtson; children, Larry (Sharrie) Bengtson, Mike (Dawn) Bengtson, Kevin (Michel) Bengtson, Dave (Gretchen) Sindt, Scott Sindt, Sherry Otto; brother, Leslie (Goldie) Bengtson; 17 grandchildren; and 7 great grandchildren.
Funeral service will be held at 11 AM on Monday March 13, 2017 at the Cullen Crea Funeral Home in New Richmond, Wisconsin. Visitation will be held for one and a half hours prior to service at the funeral home. Interment at St. Anne's Cemetery in Somerset, Wisconsin.