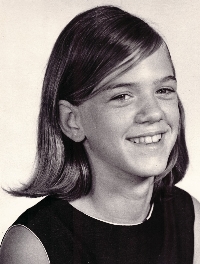 Jeanne Marie Fleming passed away peacefully on Tuesday, September 12th surrounded by her family. She was preceded in death by her dad and mom, Stuart and Gerri Fleming.
Jeanne is survived by her siblings, Dan (Judy), their children Deb Franko, Becky (Aaron) Gramenz, Cassandra (Ron) Kyser, Ryan Aspen; Tom; Julie (Mark) Lange, their children Stacy, Mike, Rob; Jack (Carol), their children Sara (Bob) White, Megan; 7 great nieces and nephews and many loving extended family and friends.
Jeanne touched the lives of all of those who cared for her over the years, she will be dearly missed. The family would like to thank the staff at Golden Age Manor in Amery, WI and hold deep appreciation to the staff at the St. Croix County Health Center in New Richmond, WI. We have become family over the years and are very grateful for everyone who loved and cared for Jeanne.
Mass of Christian Burial will be held on Saturday, September 16, at 12pm at the Immaculate Conception Church in New Richmond, WI and will be officiated by Rev. John C. Anderson. Visitation will be held at 11am, one hour prior to services at the church on Saturday. Burial will be at St. Bridget's Cemetery in Stanton, WI . Immediately following will be a lunch gathering at Ready Randy's in New Richmond, WI.