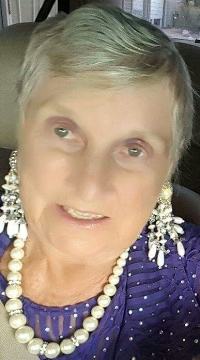 Geraldine Mary (Schuette) Ulland, age 89, passed away peacefully on April 19, 2017 at her winter home in Mesa, Arizona. She was born on May 10, 1927 to Earnest and Lillian (Roskom) Schuette in Green Bay, Wisconsin. Geri was a homemaker for many years, then went to work, first as a physical education teacher, then as an insurance agent for Mutual of Omaha.
She was preceded in death by her first husband, James Donald McNaughton; and second husband, Eugene Palmer Ulland. Geri is survived by her children, Eric James McNaughton, Barbara Ann Hansen, David Kirk McNaughton (Cherie), Nancy Elizabeth Ulland (Tracy); step children, Dr. R. Peter Ulland (Jean Marie), Mary Beth Evans (Daryl), Wendy Colucci (Gary), Thomas Ulland, Tracy Ulland (Nancy), Dr. Anders Ulland, Douglas Ulland; 13 grandchildren; 18 great-grandchildren.
Memorial Service will be held at 10:30 AM on Wednesday May 24th at the St. Marcus Catholic Church in Clear Lake, Minnesota. Visitation will be held for one and half hours prior to service at the church. A private interment will be held at the Pleasant Valley Cemetery in Quincy Township, near Plainview, Minnesota. In lieu of flowers, memorial gifts are preferred to Foundation for Prader-Willi Research, 940 S Lemon Av, Walnut CA 91799 or Pleasant Valley Cemetery Association, 250 2nd Av SE, Plainview, MN 55964.