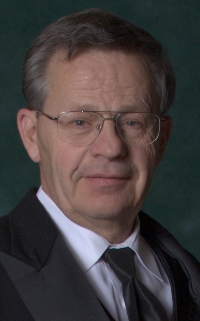 Dennis Wayne Vesper, age 76 of Lakeland, Minnesota passed away unexpectedly on March 4, 2017 at Mercy Hospital in Coon Rapids, Minnesota.
Dennis was born on September 16, 1940 in St. Paul, Minnesota to Otto and Loretta (Felton) Vesper. Dennis worked for Dow (Lamaur) Chemical for 40 years. Dennis loved his wife, Sharon; daughter, Tina; son-in-law, Josh; sports, bargain shopping, polka music and most of all adored his three grandchildren.
He was preceded in death by his parents; sisters, Darlene Hansvick and Marilyn Kuzela; and his first wife, Kathleen (McLean) Vesper. Dennis is survived by his beloved wife, Sharon (Parent) Vesper; daughter, Tina (Josh) Witzig; grandchildren, Sarah, Katie, Emily, and Mason Witzig (extended); brothers, Eugene (Nellie) Vesper and Richard (Rose) Vesper; also survived by several nieces, nephews, and many other relatives.
Funeral service will be held at 11 AM on Thursday March 9, 2017 at the Cullen Crea Funeral Home in New Richmond, Wisconsin. Visitation will be held for one hour prior to service at the funeral home. Lunch will be provided after service.