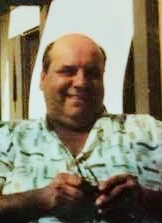 David William Ward, age 70, passed away on December 5, 2017 at his home in Star Prairie, Wisconsin surrounded by his loving family. He was born on February 26, 1947 to Imajean Mclendon in Saint Paul, Minnesota. In 1965 he graduated from Mechanic Arts in Saint Paul, for 37 years he worked at Truck Utilities North Saint Paul MN. David served in the United States Army Airborne 1st Air Cavalry from 1965-1968 and received a Purple Heart for his service in Vietnam. He was an avid reader, lifelong jokester, a Sci-Fi fan, and a huge fan of silly string. He also loved to shop for his grandkids online. He will be sorely missed by UPS and Amazon but most of all by his family! We're sure there is a whoopie cushion with his name on it where ever he is now.
David was preceded in death by his Mother. He is survived by his beloved wife, Irene E. (Willner) Ward; sons, Michael D. Ward (Barb), James E. Vagt (Mandy), Shawn W. Ward (also known as 'Ward JR') (Laura); daughters, Destiny A. Herbert (Mark), Athena R. Gronquist, Megan L. Gronquist; brothers, Bennet Mclendon (Deanna), Gary D. Mclendon; and grandchildren, Coral, Haley, Shelby, Asa, Mathew, Caitlyn, Cheyenne, Melody, Jade, Brez, DJ, Dominic.
A graveside service will be held on Monday December 11, 2017 at the Fort Snelling National Cemetery in Minneapolis, Minnesota, meet at Assembly Area #2 at 10:30 AM sharp. In lieu of flowers, memorials are preferred to the Ward family.