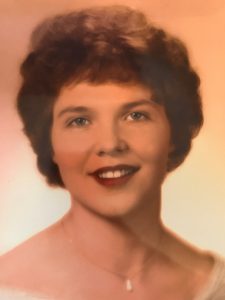 Our dearly loved Carol D. Peche (Frank), age 75, of Lake Elmo, Minnesota peacefully went to Heaven on May 30, 2018 in the comfort of her own home surrounded by her loving family.
She was born on June 18, 1942 in Forest, Wisconsin to Lester & Delia (Bethke) Frank. Carol was preceded in death by her parents; son, Randy, siblings, Rosie & Lester; and grandchildren, Savannah & Amanda.
She will be greatly missed by her very special friend, Richard; children, Rudy (Tanya), Ronald (Catherine), Angela (Steven), and Rhonda; grandchildren, Jennifer, Alisha, Sarah (Mel), Daniel, Dane (Mariah), Samantha (Mike), Ronald Jr; and great-grandchildren, Liana, Marcus, Josephine, Gemma, and Melvin. We are forever grateful for the loving care received by Healtheast Hospice.
Funeral service will be held at 11 AM on Saturday, June 9th at Immanuel Lutheran Church in Forest, WI with a visitation one hour prior to funeral at the church.