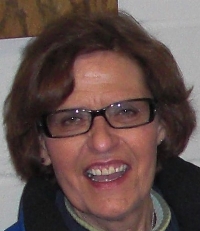 Carol Arlyne Henrikson (Berg), age 68 of Moorhead, MN, died on Monday, September 4, 2017, after a courageous battle with cancer. Carol was born the daughter of Caroline (Peterson) and J. Arnt Berg on January 11, 1949, in Duluth, Minnesota. Carol spent her childhood in Duluth, MN, Arnegard and Williston, ND and moved to Moorhead, MN, in 1963. Carol graduated from Moorhead High School in 1967. Carol married Russell Henrikson on April 13, 1968. Carol worked many years in retail sales, retired from Boerth's Gallery, as the Gallery Manager in 2012, and delivered the Fargo Forum Newspaper for 30+ years. Carol enjoyed shopping, gardening, and spending time with her beloved family and pets.
Carol was preceded in death by her mother and father; her uncles, John Peterson, Bill Peterson, Matt Peterson, and Henry Peterson; her aunts, Anna Knapp and Katherine Beauregard; her brothers, Robert Berg, Arnt Berg, and Glenn Berg; sister-in-law, Annette Berg; nephews, David Larson, Steve Hill, and Jeremy Dehne; and great nephew, Ryan Hill.
Carol is survived by her husband, Russell Henrikson; sons, Glenn of Fargo, ND, and Robert "Bob" Henrikson (Tasha) of Sauk Rapids, MN; granddaughters, Jazmynn and Addyson Henrikson of Sauk Rapids, MN; sister, Phyllis Syverson; brother, Arnold Berg; nieces, Jeris Hill and Suann Dehne; nephews Daniel Larson, Paul Syverson, Mark Syverson; many great nieces and great nephews, and one great-great niece.
Visitation will be held at Wright Funeral Home in Moorhead, MN, from 6:00-8:00 PM on Thursday, September 8, 2017. Funeral service will be held at 2:00 PM on Sunday, September 10, 2017, at the Cullen Crea Funeral Home in New Richmond, WI, officiant, Jeris Hill. Visitation will be held one hour prior to the service at the Cullen Crea Funeral Home. Interment will be held at 12:00 PM (noon) on Monday, September 11, 2017, at the Mount Hope Cemetery in Highbridge, WI.