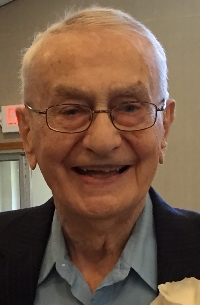 Maurice "Mike" Augusto Mazzarella, age 95, passed away on April 19, 2018 in Hammond, WI.
Visitation will be held from 4-7 PM on Friday May 4th at the Cullen Crea Funeral Home in New Richmond, WI. Mass of Christian Burial will be 11 AM on Saturday May 5th at St. Patrick's Catholic Church in Erin Prairie, WI. Also visitation for one hour prior to Mass at the Church. Military Honors and luncheon immediately following Mass.
Complete notice to follow.